OFF THE LOCK & B´z Net Party URL Changes
Posted on June 7, 2008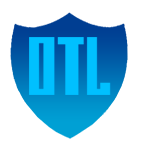 Site News
As you have probably noticed, I changed a few things. OFF THE LOCK now uses a new URL scheme for pages and posts. But don't worry, old links should still be valid.
However, if you were linking B'z Net party to www.offthelock.com/smf, it does not exist anymore. Please update your URLs to http://bznetparty.offthelock.com as other URLs will not work anymore.
Also, I would like to point out that the B'z Net Party forum member yukari_chan designed the new banner you're seeing there. Thank you very much!
Arthuro
OFF THE LOCK Webmaster