B'z Wiki Now Open For Public!
Posted on July 25, 2008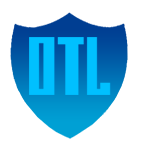 Site News
You all probably remember the idea Jd- and me have come up with a couple of months ago: The B'z Database. Unfortunately, I personally had to drop this idea because I got pretty busy with other stuff I have going on right now, and I wouldn't be able to do all the programming work alone, anyway.
So, in order to make this all happen nonetheless, I thought it would be a nice idea to just create a wiki for everything B'z. In other words, you'll be able to contribute content yourself, check out new articles written by others, or just enjoy some translated song lyrics.
Right now, the B'z Wiki doesn't contain a lot, and it still needs a lot of customization, but if you want to help out, there's a lot you can do.
Here's a list of what information you can post:
– Profiles for Tak, Koshi and all the support members
– Explain certain terms (e.g. LIVE-GYM, Showcase)
– Complete Discography (Articles for every album, single and compilation, including solo releases)
– Articles on every LIVE-GYM including set lists
– Articles on every place B'z ever played in
– Articles on every song ever played including lyrics and translation
– Translation of Be With! issues
– Complete Videography (DVD, VHS, LD releases)
– …and a lot more!
So if you really like B'z and would like to help, then immediately help us out by visiting http://bzwiki.offthelock.com!