ACTION Arena Tour Ending SE = "Glory Days"?
Posted on August 4, 2008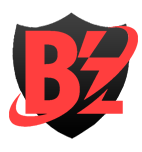 News
A few days ago, a friend was so kind to send me a recording of one of the ACTION tour concerts, namely the one in Saitama Super Arena. Since I really wanted to listen to the new ending song, I immediately switched on my music player and hit the PLAY button.
So, what I heard was a very bright and upbeat song. And Tak's guitar solo is just A-W-E-S-O-M-E. In order to find out what the title of the song could be, I closely listened to the lyrics. At first, I didn't notice anything particular at all, but after listening to it a few times, I noticed that at the end of the chorus an off-voice sings "WHAT A GLORY DAY"(or something similar). So I assume it's Glory Days.
What else could it be, anyway?
I highly doubt that it's "Itsuka Mata Koko De" because this song will play a significant role in the Pleasure 2008 tour. If you translate the title, it's "Someday here again" after all.