LIVE-GYM T-Shirts To Be Reprinted
Posted on August 7, 2008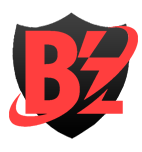 News
Apparently, it has been decided that people will be able to buy t-shirts of older LIVE-GYM tours during the Pleasure 2008 tour. But, they are not going to just sell every t-shirt out there, no, they're going to ask you, the fan, to request your 3 favorite designs. Those with the most requests will be reprinted and sold at the Pleasure 2008 tour venues. The deadline for the requests is August 18th.
Here is how you are going to request your 3 designs:
1) Go to http://www.bz-livegym.com/reproduct/
2) Note down the RED NUMBER of your favorite designs
3) Fill in the form at the bottom:
– Nickname:
– Prefecture(just choose a random one):
– Age:
– Sex: [male] [female]
– T-Shirt No. 1: *Insert red number here*
– T-Shirt No. 2: *Insert red number here*
– T-Shirt No. 3: *Insert red number here*
4) Click SEND!
Now you just need to hope that those 3 will be the top 3!
Good luck to us all.