New Tak Matsumoto Signature Models!!
Posted on September 30, 2008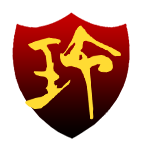 Tak Matsumoto News
Apparently, new Tak Matsumoto Signature Models are going to be available over at Gibson's Custom division in autumn this year.
I've already taken a look around, and those new models seem to cost around 500,000 Yen(~$4545/~€3333). If anybody can afford one, don't hesitate to take live pictures of it, or even send a sample of playing the guitar!
The product site is located here: http://www.gibson.com/jp-jp/Gibson%20USA/Tak%20Matsumoto%20Signature/TOP/