Tak's Music on New Stevie Salas album
Posted on May 22, 2009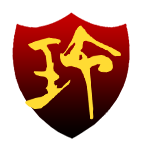 Tak Matsumoto News
According to a news update on Stevie Salas' Official Website, Tak Matsumoto(among others) is participating in Stevie Salas' new album "Set it on blast".
I was recording my brand new cd called 'set it on blast' right up to 1 hour before I got on the plane to europe to start this tour… Talk about tight!!! This cd is well funky with brian tichy, matt sorum, tm stevens, steve faronne, joey heredia, dorian heartsong, jara slapbak, bernard fowler, dan rothchild, gandhi, tak matsamoto from the bz japan and a few other cool friends.
This is not unusual as Koshi Inaba has been recording some songs with Stevie Salas in the past, too. For example the English version of "Shoumen Shototsu" called "Head on Collision" which is featured on Stevie Salas' album "Be What It Is"(Amazon.com). Furthermore, Koshi Inaba is featured in Stevie Salas' essential collection called "the sun and the earth"(Amazon.com). There, he plays the harp on the song "Pumpin' It Up".
There has been no word on an overseas release date, but the album will be released in Japan on July 15th, 2009.
If you wanna grab a copy, you can pre-order it here: