New Song "PRAY" Announced as Movie Theme
Posted on July 6, 2009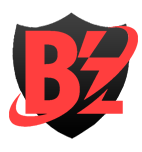 News
It was announced on the official site earlier today that B'z will be supplying the theme to a new theatrical release in Japan, with their song "PRAY." The movie entitled "TAJOMARU" stars Oguri Shun in the lead role and is due out in mid-September.
As you may know, PRAY isn't scheduled for release on the upcoming single Ichibu to Zenbu/DIVE (due out in August) as even a B-side and wasn't announced as a single, which has lead Japanese fans to speculate it's from a forthcoming album. How soon that album will arrive is anyone's guess, but we can always be hopeful it'll arrive in time for the holidays. Nonetheless, there's a small sample of the song and movie after the break.
As seen on the official site of the movie, the trailer below features only a few seconds of audible portions from the new song. In the middle of the trailer is another song to the film, "Fire" by Dead by Sunrise (a side project of Linkin Park frontman Chester Bennington). Just prior to the end is the theme of the movie–the new B'z tune.
B'z also commented on their new song as follows:
It is a song describing a world where you can save another person far away from you by praying.
[flashvideo file=/videos/tajomaru_trailer.mp4 /]