Happy 21st Anniversary!
Posted on September 21, 2009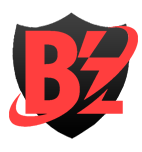 News
Happy birthday B'z!
B'z debuted on September 21, 1988 and this is now their 21st year since their debut. Keep going B'z!!
I was hoping for a major announcement being made today, but unfortunately Japan is celebrating the Respect-for-the-Aged Day (敬老の日; keirou no hi) today, and on September 23rd, Japan will celebrate Autumnal Equinox (秋分の日; shuubun no hi), so there won't be any updates until holidays are over on September 24th. September 22 is also a holiday because it's in between two holidays.
Anyway, let's hope for some big news this week, and don't forget Koshi Inaba's birthday on September 23rd!!
Cheers,
Tobias aka "Arthuro"
OFF THE LOCK Webmaster