MAGIC Samples & Radio Special Now Online
Posted on November 2, 2009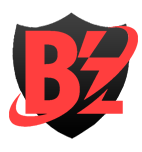 News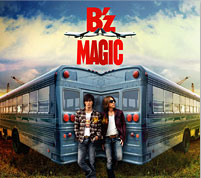 The new album, MAGIC, is set to be released in a few weeks, which inevitably meant we were in for the sample treatment. On the official band site, samples of every song are now available and they are sounding brilliant. There seem to be no shortage of hard rock tunes, either.
Check out those samples here, but that isn't all. One month ago (as Tobias reported here), B'z were on bayfm78 to play back some songs from the new album and talk about their career. That radio show is now available online with no region restriction. (The stream is only available until December 31st, 2009) You can hear several songs from the new album in streaming quality as well as listen to Tak & Koshi on the station's designated subsite. The songs featured are the Introduction, TINY DROPS, and the titular track, MAGIC.
Not much else to note on the new album front aside from a bit of information coming out about the CD+DVD edition. The backstage documentary included in that edition has a runtime of 67 minutes, so see if that factors into which edition you decide to purchase.
MAGIC will be released on November 18th in both a CD edition and a CD+DVD special edition, for 2940 Yen and 3780 Yen respectively.
Update: Apparently, the show proved so popular that it was viewed online 10,000 times within the first day of being uploaded.