Slash Interview on Koshi & SAHARA
Posted on November 2, 2009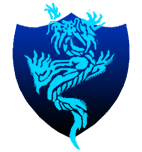 Koshi Inaba News
Just the other day, and with the release of his first solo single impending, Slash did a TV interview to promote it. Given that it was for a Japanese story, the focus was obviously on his collaboration with Koshi and how it went and came about. Running at just under three minutes, it's nice to see more and more Western artists taking notice of Tak & Koshi's work.
You can view the interview in full here on YouTube.
Update(11/8/2009): The video is no longer available due to a copyright claim by the TV channel, so I've put it right up on our servers for you to enjoy.
As was noted before, look forward to SAHARA's release on November 11th as a Japan-exclusive single (which shouldn't stop you from importing it, of course!).