Recent Videos
Tag Archives:
Slash
Posted on February 10, 2010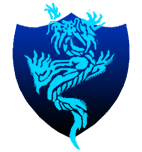 Koshi Inaba News
SLASH's self-titled solo album "SLASH" is going to be released in Japan on March 31st, 2010. Yes, that's right, it's going to be released before the rest of the world gets it in April. The Japanese album contains SAHARA featuring Koshi Inaba as the last track. Price will be 3600 Yen for the deluxe edition (CD+DVD) and the regular edition will be 2500 Yen.
However, there will be also an English version of SAHARA available on international iTunes as soon as the album is released. We have yet to know if Koshi Inaba is involved in the English version as well.
Check out the tracklist for the Japanese version below. (The international version does not feature SAHARA as the 14th track)
Update: There are going to be releases for different regions which contains a track where Slash is collaborating with a local artist from that area. Furthermore, there are talks about releasing an international version of the album which features all regional exclusive tracks. A release date has yet to be announced.

01. Ghost (Ian Astbury)
02. Crucify The Dead (Ozzy Osbourne)
03. Beautiful Dangerous (Fergie)
04. Promise (Chris Cornell)
05. By The Sword (Andrew Stockdale of Wolfmother)
06. Gotten (Adam Levine)
07. Doctor Alibi (Lemmy Kilmeister)
08. Watch This (Dave Grohl/Duff McKagan)
09. I Hold On (Kid Rock)
10. Nothing To Say (M Shadows of Avenged Sevenfold)
11. Starlight (Myles Kennedy)
12. Saint Is A Sinner Too (Rocco De Luca)
13. We're All Gonna Die (Iggy Pop)
14. SAHARA (Koshi Inaba)