Site Design Revamped
Posted on March 27, 2010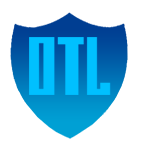 Site News
Hey folks,
as you probably have noticed, the overall look of the design has changed.
This design, however, is not completely done yet. It's an early alpha version of the final site.
But I would like to get your thoughts/ideas on the new design! So, if you have any ideas or suggestions on what to change, etc. feel free to comment and share your opinion with us!
Things that have yet to be done:
Adjust styling so it gets properly displayed in Internet Explorer (lol)
Style the Sidebar
New footer (current one is not very nice)
Custom comments display
Banner: Feel free to create your own custom one! I'd love to add it if it's good! Dimensions are 998×123 pixel
Language bar in the top right of the banner (Yes, there's going to be localized versions of OFF THE LOCK)
Things that I will be working on in the future:
Tak and Koshi Profile / B'z Profile
B'z Database
And also, if you encounter any errors, please let me know!