McSwain Guitar Tak Matsumoto Model
Posted on March 28, 2010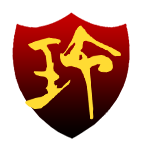 Tak Matsumoto News
So, wow, I just spotted this on a Japanese blog. The guitar looks pretty amazing. It's named "TAK'S MACHINE #0005".
Well, if you look at the pictures, it's only obvious, that it's called "a machine".
Tak Matsumoto of B'z (one of the greatest Japanese rock bands in history) and Stephen met in March of 2009 in Los Angeles. Tak visited the shop and decided that he wanted to play McSwain guitars. He and McSwain designed a smaller version of the original McSwain body shape for the guitars Tak ordered. This is what is now affectionately referred to as the "McSwain Jr." Domo Arigato Tak-san!!!! See you in Tokyo!