Tak and Koshi Solo Confirmed
Posted on March 29, 2010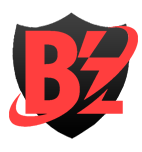 News
As of today, it's completely official: Tak and Koshi have been working on solo projects.
Tak Matsumoto's Solo Project
As previously reported, Larry Carlton is working on a new album with Tak. According to B'z Official Website, the album is due for June 2010 along with a tour! And here's the thing, the album will probably be available internationally!
Koshi Inaba's Solo Project
Not so much is known about Koshi Inaba's solo project, not even a release date! However the song we reported about is called "Kono Te wo Totte Hashiri Dashite" (Take this hand and run), it will be the theme song for the renewed news show "NEWS 23X" on TBS. Tour has been planned, too.
Now, I know you all hate the small videos on the B'z website… well, I took the time and upsized them a bit… Look who's in the Koshi video! Shane and Stevie Salas! If anyone knows the other guy there, let me know in the comments!
Koshi Video:

Tak Video: