Larry Carlton & Tak Matsumoto TAKE YOUR PICK 6/2 OUT!!
Posted on April 9, 2010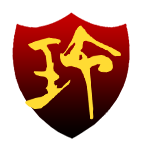 Tak Matsumoto News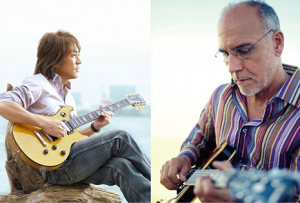 This is what we've all been waiting for! Larry Carlton and Tak Matsumoto have announced today, that their collaboration album, "TAKE YOUR PICK", is going to be released in Japan on June 2nd, 2010. It's going retail at a price of 3,059 Yen (approx. $32 / 24€).
While this is a pretty hefty price tag for an album that doesn't contain additional content such as a DVD, I'm sure we'll all forget about the price once we get to listen to all 12 quality tracks, half of them arranged and written by Tak Matsumoto, half of them arranged and written by Larry Carlton. Seeing as how the album is evenly split among songs by Tak Matsumoto and Larry Carlton, "TAKE YOUR PICK" seems as fitting for such an album as a title will ever be. Die-hard fans would even say that this album is the compilation of the best music from the west, and the best music from the far east. Larry Carlton's style is pretty bluesy, too, and thus it was only a matter of time until these two great musicians met.
Taking a look at the cover of this album, it becomes clear that this is indeed a mixture of American music and Japanese music, illustrated by 2 guitar picks with their respective national flags on it. It has got a lot of meaning to it, if you closely analyze the cover. It is very simplistic and yet gets the message across. A lot of cover artists fail to do so nowadays.
The track listing, no doubt, reveals a very blues, jazz oriented album, that, I bet, does not fail to have the fan listen to the best of the best, when it comes to Larry Carlton's works as well as Tak Matsumoto's works.
Overseas fans, unfortunately, will probably have to wait a little longer to get their hands on this masterpiece as this press release by Larry Carlton & Tak Matsumoto does not illustrate whether the album will be internationally available, or not. Stay tuned for more news!
"TAKE YOUR PICK" Track listing:

01. JAZZY BULLETS
02. Nite Crawler 2010
03. THE WAY WE WERE
04. Islands of Japan
05. Neon Blue
06. Tokyo Night
07. hotalu
08. East West Stroll
09. Easy Mystery
10. ao
11. Take Your Pick
12. A girl from China

Tracks arranged and written by Larry Carlton: 02, 04, 05, 08, 09, 11
Tracks arranged and written by Tak Matsumoto: 01, 03, 06, 07, 10, 12

Price: 3,059 Yen