~en II~ Support Members & "Okay" Commercial On Air
Posted on May 22, 2010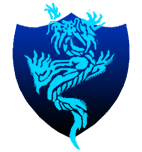 Koshi Inaba News
Hey folks, been quite a while since I posted here last time. There haven't been a lot of updates, though. The supporting members for Koshi Inaba's ~en II~ tour have been announced a while ago (too bad Stevie Salas isn't on the list):
Drums: Shane Gaalaas [ http://www.shanegaalaas.com/ ]
Guitar: Yogi Lonich [ http://yogimusic.com/ ]
Guitar: Josh Gooch [ http://www.joshgooch.com/ ]
Bass: Corey McCormick [ http://www.coreymccormickmusic.com/ ]
Keyboard: Onozuka Akira [ http://dimension-tokyo.jp/akiraonline/ ]
Last but not least, here's the first commercial for Koshi's new single "Okay". I have to say it's pretty good.
Youtube video has been removed due to a copyright claim by bgvjp.