Recent Videos
Tag Archives:
Koshi Live
Posted on December 3, 2016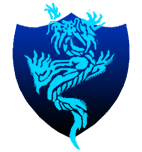 Koshi Inaba News
Amidst high demand for tickets for Koshi Inaba's and Stevie Salas' collaborative tour 「CHUBBY GROOVE TOUR 2017」, seven additional dates have been added to the tour schedule. The dates added to the tour schedule are marked in bold. In other news, the tour logo as well as the support members for the upcoming tour have been revealed.
Koshi Inaba and Stevie Salas are releasing their collaborative album 「CHUBBY GROOVE」 on January 18th, 2017.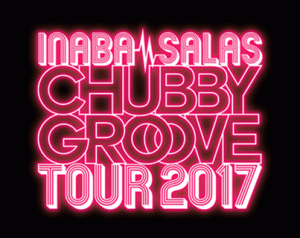 [Support Members]
Drums: Matt Sherrod
Bass: Stuart Zender
Keyboards: Amp Fiddler
INABA / SALAS "CHUBBY GROOVE TOUR 2017"
January 25 – Zepp Nagoya (Aichi)
January 26 – Zepp Namba (Osaka)
January 27 – Zepp Namba (Osaka)
January 30 – Zepp Sapporo (Hokkaido)
February 1 – Team Smile Sendai PIT (Sendai) *Additional Date
February 3 – DRUM LOGOS (Fukuoka)
February 4 – Kumamoto B.9 V1 (Kumamoto) *Additional Date
February 6 – Zepp Tokyo (Tokyo)
February 7 – Zepp Tokyo (Tokyo)
February 8 – Zepp Tokyo (Tokyo)
February 13 – Namba Hatch (Osaka) *Additional Date
February 14 – BLUE LIVE HIROSHIMA (Hiroshima) *Additional Date
February 15 – Okayama CRAZYMAMA KINGDOM (Okayama) *Additional Date
February 17 – Takamatsu Festhalle (Takamatsu) *Additional Date
February 20 – Diamond Hall (Nagoya) *Additional Date