Koshi Solo Album Hadou 08/18 out!!
Posted on July 5, 2010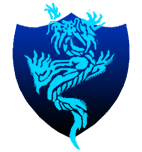 Koshi Inaba News
And finally, we have a release date for Koshi's new solo album! "Hadou" will be out on 08/18, and it'll have a regular and a limited edition. The limited edition will feature a DVD with all of Koshi's promotional videos (PVs), except for  "Okay" which is on the limited edition DVD of the single. (see below for a complete listing)
The album itself will have 15 tracks, including "Okay", and News 23X ending song "Sono Te wo Totte Hashiridashite". Also, the previously unreleased song "Akai Ito" will be included as well.
We have no covers yet, but the prices will be 3,059yen (tax incl.) for regular edition and 3,990yen (tax incl.) for limited edition.
Tracklist
01. LOST
02. Zettai (teki) [absolute (ly)]
03. The Morning Call
04. Okay
05. Lone Pine
06. Eden
07. CAGE FIGHT
08. Koyoi Kimi to [tonight with you]
09. Kono Te wo Totte Hashiridashite [take this hand and start running]
10. Sariyuku Hito e [leaving people]
11. Fushichou [phoenix]
12. Shujinkou [protagonist]
13. Little boy
14. Akai Ito [red thread]
15. Itaikena Taiyou [innocent sun]

DVD Tracklist
01. Nami – from album Magma
02. Tooku Made – from single Tooku made
03. O.NO.RE – from album Shian
04. Touch – from album Shian
05. Famiresu Gozen Sanji – from album Shian
06. AKATSUKI – from single KI
07. Shizukana Ame – from single KI
08. I'm on fire – from single KI
09. Wonderland – from single Wonderland
10. Shoumenshoutotsu – from album Peace of mind
11. Hazumu Sekai – from album Peace of mind