Koshi Inaba Interview On Hadou Featured in Magazines
Posted on July 20, 2010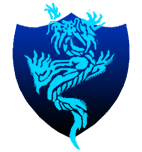 Koshi Inaba News
Koshi Inaba has given an interview on his latest solo album "Hadou", which will be out on August 18th. We don't know if it's going to be the same interview in every magazine.
An interview with Koshi Inaba will be in these magazines:
smart – July 24
DIME – August 9
FRaU – August 12
WHAT's IN? – August 12
ori star(オリ☆スタ) – August 20
GQ JAPAN – August 24
If we get ahold of this interview, we'll translate it for you!