Stevie Salas Cover Album Jam Power, Koshi Inaba Featured In It
Posted on September 11, 2010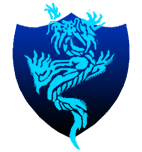 Koshi Inaba News
Rock virtuoso Stevie Salas is currently recording his new cover album "Jam Power". His last cover album "Electronic Pow wow" was released in 1993, in which he covers songs that influenced him as a musician featuring celebrity guest artists, to much critical acclaim. Now, in 2010, he's teaming up with artists such as Koshi Inaba, Slash, The Crystal Method, Juan Alderete (Mars Volta), Zakk Wylde and many, many more to record his latest cover album "Jam Power".
In August this year, before heading to the Fuji Rock Festival, Stevie met with Koshi Inaba to record a new track for his album. As always, it was a great experience for him to record with Koshi. They get along very well!
The album is going to be released in Japan on October 20th, 2010 and will be priced at 2500 Yen. A tracklist has not been unveiled yet.
Source(s): Tower Records Online (JP), Stevie Salas' Myspace