Larry & Tak Videos From Tokyo Jazz 2010
Posted on October 10, 2010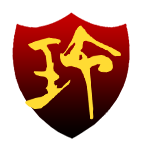 Tak Matsumoto News
As previously reported, Tak Matsumoto and Larry Carlton were given the honour to perform at the Tokyo Jazz Festival 2010. In fact, it was the first time for Tak Matsumoto to perform at Tokyo Jazz Festival. Several weeks after the festival ended, the whole festival was aired on TV including selected performances by Larry and Tak. I promised I would post the videos here once I found them. Kudos go to Youtube user ktp178tak who uploaded them.
Since they're rips from BShi, they're in HD. Download links for HD + embedded youtube videos after the break!
Removed the videos, but you can still check them out in the media section of BNP.