Tak Already Shooting New PV
Posted on October 23, 2010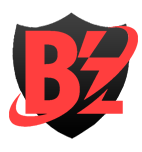 News
Now this is news, right? Apparently Tak Matsumoto is already busy shooting a new PV, but the question is: with or without Koshi Inaba?  The source states that Tak Matsumoto – who is a passionate golfer by all means – was supposed to attend a party hosted by PGA Japan's Tatsuya Miura. However, he was not able to make it and instead sent a greeting card in which he wrote that he's sorry he couldn't attend the party and some kind of (golf) contest. Matsumoto further writes that he couldn't attend because the shooting of his PV has not been finished yet, but he sends his best wishes.
As for Koshi Inaba, it could be possible that he was on the set as well since the blog posting dates to October 10th, but the actual event was the day before. So Koshi Inaba should have been able to sqeeze it into his calendar despite his tight schedule due to his ongoing tour ~en II~. I guess we will know more once Koshi's tour is over.
Stay tuned, fans!
Thanks to Mameshibaken who told me about it!
Source(s):  たむさん。おめでとう!@ゲスト紹介~ | でぶやG&B (metabogolferの日記) (Ameblo.jp)