"Sayonara Kizu Darake no Hibi yo" Release Postponed
Posted on March 16, 2011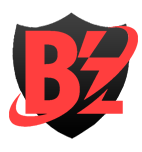 News
Due to the emergency situation caused by last Friday's earthquake, the release of new single "Sayonara Kizu Darake no Hibi yo" was postponed, as we can learn on B'z official website. The reason for this are production as well as distribution difficulties.
This isn't a big surprise, as many other artists and recording labels have already postponed release scheduled for March 23th and 30th.
Also, B'z the Store, B'z PARTY Store, and VERMILLION STUDIO online stores have temporarily ceased activities.
A new release date has yet to be arranged.