New Song "Homebound" As News 23X Ending Theme
Posted on April 4, 2011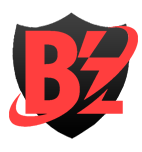 News
B'z Official Website states that starting today, B'z new song "Homebound" will be the ending theme to the news show "News 23X" which airs from 22:54 to 23:45 from Monday to Thursday and 23:30 to 24:15 on Fridays on the channel TBS.
We recall that Koshi Inaba's "Kono Te wo Totte Hashiridashite" was the ending theme to "News 23X" before, and thus, we can assume that "Homebound" is a ballad. I'm going to watch "NEWS 23X" today and will report back later.
The release date for "Homebound" and further details will be announced at a later date.
Update: Video here. Sorry for the bad video quality, I was watching it with KeyHole TV .
Update 2: Found better quality video on youtube. Now you can enjoy the beautiful cherry blossoms in Tokyo – Shinjuku ;D