"ultra soul 2011" Theme Song for FINA World Championships
Posted on May 30, 2011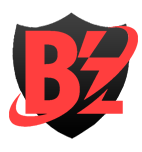 News
After it got a little quieter in the B'z news segment, it was only a matter of time until B'z news would come up again. As the release of B'z new single, "Don't Wanna Lie", draws closer, new information is beginning to be revealed! In fact, early birds can already get their copy of the single today in Japan.
So, this morning, it was revealed that B'z is providing the official theme song for the 2011 World Aquatics Championships in Shanghai. It'll take place from July 16 to July 31 and will be broadcasted on TV Asahi. According to the newspaper, "ultra soul 2011" is a rearranged version of the original "ultra soul" released in 2001.
You can listen to it here, it's a bit from the program "Morning Bird" on TV Asahi where they talk about Kitajima Kosuke, a Japanese swimmer. Can anybody make out a difference between ultra soul 2011 and the original ultra soul? It somehow sounds the same to me.
It is also worth noting that the original ultra soul was the theme song for the first ever FINA World Championships held in Asia in 2001. This year marks the 10th anniversary and for that occasion they chose ultra soul again. Very original…
Does this mean "ultra soul 2011" will be a 3rd track on another single? Or on the album? Or just for publicity? We'll keep you updated!