Introducing: C'mon Tour Merchandise
Posted on September 21, 2011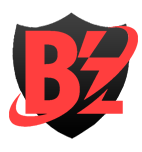 News
We're all excited about the C'mon tour officially kicking off in Miyagi Sekisuiheim Arena, Sendai. We'd like to use the occasion to introduce the merchandise for the tour which will also be available for online purchase later. The merchandise is comprised of "Official Merchandise", "Gacha Gacha Items" and "Charity Goods". Charity Goods? Yeah. If you buy a charity charm set for 500 Yen, you help people rebuild the cities that have been destroyed by the earthquake and tsunami on March 11.
Gacha Gacha items are those you can get from the slot machines at the venues. Those usually include (among others): wristbands, sticker sets, etc.
We're going to introduce the "Official Merchandise" part. Read on for more!
C'mon Tour Pamphlet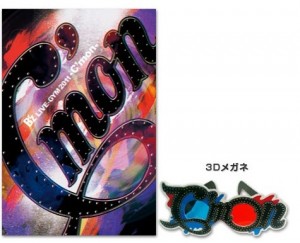 64 pages. Includes a lot of photos as well as a long interview with B'z. Includes a 3D-page! (comes with 3D glasses)
Bag (C'mon themed)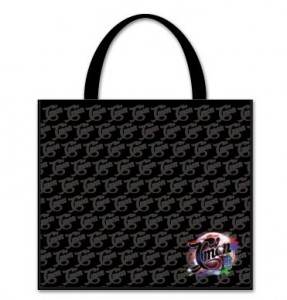 Tote bag made of fleece cloth.
Phone strap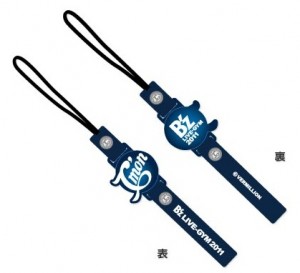 Phone strap with parts made of PVC, steel, polyester. The logo is made of gum. Available in navy blue and pink.
Key holder

Key holder made of steel and zinc alloy. Comes with 2 pairs of rings to put the keys on. Available in navy blue and pink.
Tour truck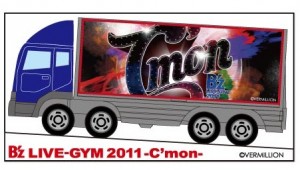 Mini car. Sides of the truck can be opened.
Pouch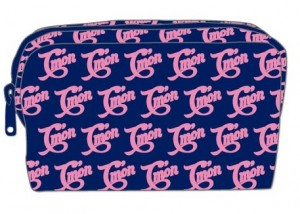 Pouch made of nylon.
Bandana Brace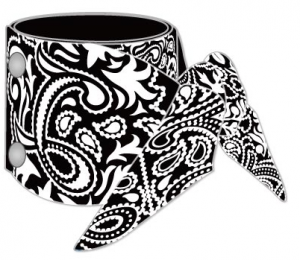 Brace made of cotton.
Scarf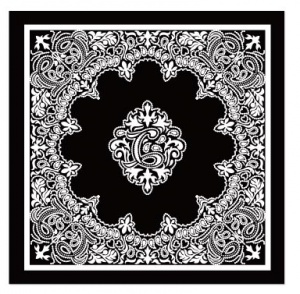 Scarf made of polyester.
Tour towel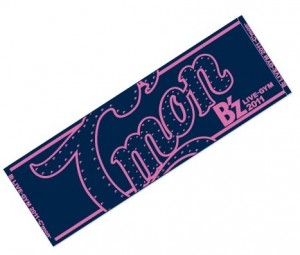 Cap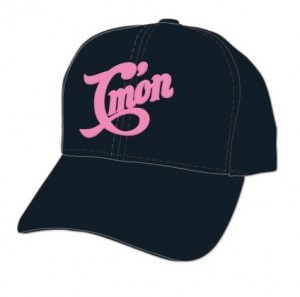 Size is adjustable. C'mon logo is supposed to be 3D.
Jigsaw Puzzle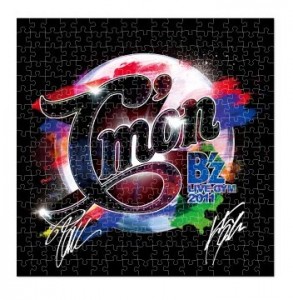 300 piece jigsaw puzzle.
Shirts / T-Shirts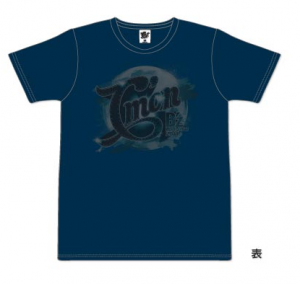 C'mon tour t-shirt. Available in indigo blue and pink. Sizes: XXS, XS, S, M, L, XL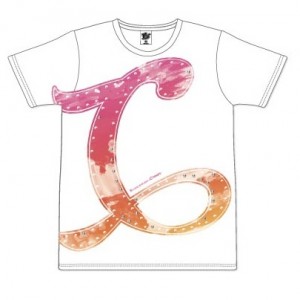 White shirt with C'mon styled "C" on it. Sizes: XXS, XS, S, M, L, XL.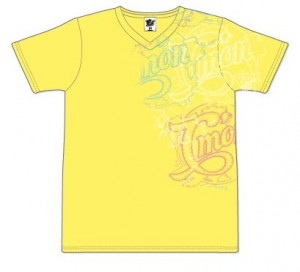 Yellow V-neck shirt. Sizes: XXS, XS, S, M, L, XL.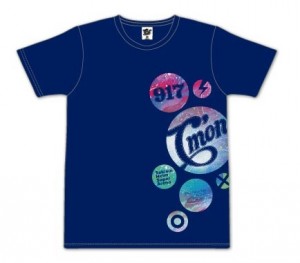 Limited Edition. Date and name of the venue are printed on the front. Only available for sale at the respective venues. Sizes: XXS, XS, S, M, L, XL.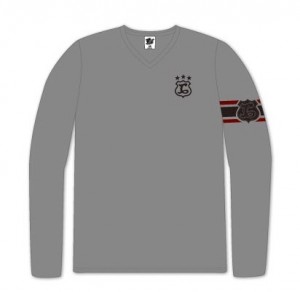 Long arm v-neck shirt. Available in lavender pink and grey. Sizes: XXS, XS, S, M, L, XL.
Parker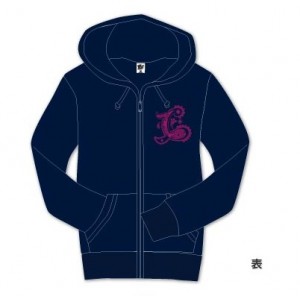 Parker available in dark purple and navy. Sizes: XXS, XS, S, M, L, XL.