Tak Matsumoto DC Standard Plus Top Now Available in Japan
Posted on December 1, 2011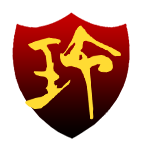 Tak Matsumoto News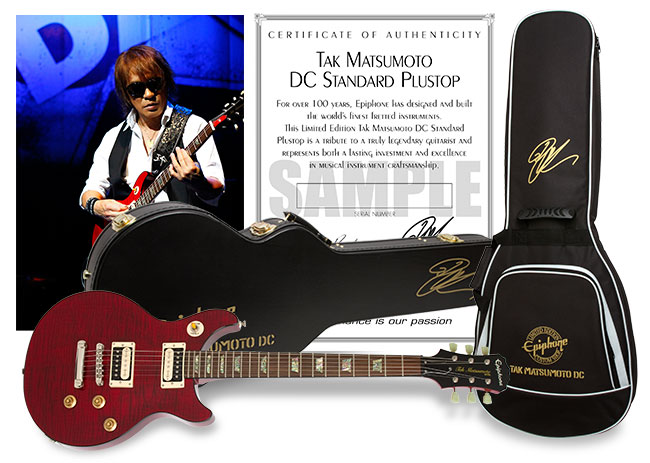 Hey folks, it has been quiet on the B'z front these days, but I'm still alive and kickin'. Today, I bring you this piece of news: Tak Matsumoto is releasing another Epiphone Double Cutaway(DC) model in Japan. It's available in Japan starting today at a price of  122,850 Yen. It comes with a hard case and a limited edition gigbag.
Judging from the picture above, it looks like Tak has already used that guitar while touring North America this year.
Epiphone has also posted quite a stunning article about Tak's new gem:
Epiphone announces the new Tak Matsumoto DC Standard Plus Top Cherry Outfit, a stunningly beautiful guitar designed by Epiphone and Tak Matsumoto exclusively for Japan. From his blistering solo work and his long-standing association with the band B'z to his GRAMMY winning albums with renowned artists like Larry Carlton, Tak Matsumoto has proved himself not only one of Japan's true masters of the fingerboard, but one of the world's most powerful rockers. With a searing tone that is utterly infectious, Matsumoto has bridged the musical gap between East and West and proved that rock is truly a universal language. Now, Epiphone brings Tak's unique design and superior tone home with the one-of-a-kind Limited Edition Tak Matsumoto DC Standard Plus Top Cherry Outfit which embodies Tak's own asymmetrical take on the popular DC Standard Les Paul style with a carved Hard Maple cap with AAA Flame Maple Veneer and a stunning Black Cherry finish.
Check out the full article here: Introducing the Tak Matsumoto DC Standard Plus Top (Japan Only)