"Into Free -Dangan-" Theme Song for Dragon's Dogma
Posted on January 31, 2012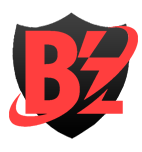 News


Just as expected, B'z has gone official with some exciting news. Their hit song "Samayoeru Aoi Dangan" is going to be re-released in a re-recorded, English version as Into Free -Dangan- which will be the theme song for Capcom's upcoming game Dragon's Dogma. The game is slated for a May 24th, 2012 worldwide release.
Interestingly enough, Shane Gaalaas helped out on the lyrics! He's credited in the lyrics section.
Lyrics: Shane Gaalaas, Koshi Inaba
Music: Tak Matsumoto
Following the news, a trailer featuring the song has been uploaded to B'z official YouTube channel: http://www.youtube.com/watch?v=ZHuxBr0FS_E.
For those who can't see it because of stupid rights regulations, you can also check out the trailer on Capcom's official website: http://www.capcom.co.jp/DD/collabo04.html
Further news regarding the release date of the song are yet to be announced. Get hype and wait a bit!