"Love Bomb" To Be New Pepsi NEX Song
Posted on July 11, 2012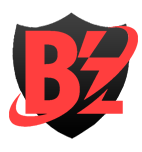 News
The interview with B'z in the latest issue of the B'z official fanclub magazine Be With! reveals that "Love Bomb" will be the next Pepsi Nex title song. While it is not known that this is in fact an English version of Ai no Bakudan(=Love Bomb), it should be safe to assume that it is.
Koshi also mentions that "Love Bomb" came up while working on songs. It looks like B'z is indeed working on an English album.
There's no word on a release date for "Love Bomb" so far… stay tuned!