B'z Net Party Closing Down
Posted on September 14, 2012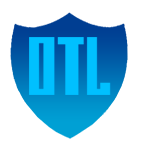 Site News
A couple of readers have been wondering what happened to B'z Net Party ‒ the forum for B'z fans. We've been monitoring the activity on B'z Net Party for several months and have come to the conclusion that the forum isn't really being frequented anymore. Therefore, we decided to shut it off as maintaining it meant a lot of work. For the time being, if you would like to talk to fellow B'z fans, your best option is to participate in our community on Facebook:
https://www.facebook.com/groups/187620267966425/
We would like to express our gratitude to Keen, who has been running a formidable B'z fansite as well as the original B'z Net Party. Without her, the international B'z community wouldn't be what it is today. And we believe that a lot of people wouldn't even know that much about B'z without her site.