Music Station Super Live 2012 Report
Posted on December 23, 2012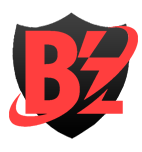 News
Before B'z appeared on stage, a segment was shown in which the band's history of SUPER LIVE performances was detailed. B'z appeared on the first ever Music Station SUPER LIVE in 1992, during their 5th anniversary. They performed their million selling hit "ZERO" on stage. From there on out, the band can look back on countless Music Station SUPER LIVE performances:
Music Station SUPER LIVE 1992 – ZERO

Music Station SUPER LIVE 1996 – SNOW / Shoushin
Music Station SUPER LIVE 1997 – Swimmer Yo! / Calling
Music Station SUPER LIVE 2000 – Seventh Heaven / Konya Tsuki no Mieru Oka ni
Music Station SUPER LIVE 2001 – GOLD / ultra soul
Music Station SUPER LIVE 2002 – Mou Ichido Kiss Shitakatta / Atsuki Kodou no Hate
Music Station SUPER LIVE 2003 – IT'S SHOWTIME!!
Music Station SUPER LIVE 2004 – ARIGATO
Music Station SUPER LIVE 2005 – Itsuka no Merry Christmas / OCEAN
Music Station SUPER LIVE 2006 – Shoudou
Music Station SUPER LIVE 2007 – SUPER LOVE SONG
Music Station SUPER LIVE 2012 – Ichibu to Zenbu / Ai no Bakudan
Since 2007, B'z have not been present on television as they used to. In 2008, the band was busy celebrating their 20th anniversary and the only time they appeared on television was during the 20th anniversary NHK special. The following year, in 2009, the band didn't perform on television at all, except for a short comment recorded for their then latest single Ichibu to Zenbu. The last time B'z performed on television was last year, on April 1st, when they performed Sayonara Kizu Darake no Hibi yo and Brotherhood on a Music Station special. For the first time in 5 years, B'z is making an appearance on a Music Station SUPER LIVE.
After having shed some light on the band's history with Music Station, Tak and Koshi were interviewed by Music Station's hosts Tamori and Takeuchi. They were asked what left an impression on them this year, to which Koshi replied "We've toured North America this year. I really enjoyed it". Tak added "During our North American tour, I've gone sightseeing. I went to see the Niagara Falls, the Jimi Hendrix Memorial and such.". Tak emphasized that the Niagara Falls are really amazing. Following the rather short interview, Tak and Koshi made their way onto the stage to perform Ichibu to Zenbu and Ai no Bakudan.
In the intro to Ichibu to Zenbu, Koshi was jumping around like in previous performances of the song, already building up tension in the audience. The band was in really good shape that day such that both the band and the audience really enjoyed the performance. Koshi was smiling a couple of times on stage. When they finished Ichibu to Zenbu, Koshi kicked off Ai no Bakudan with a loud "MAKUHARI BABY!!" followed by an explosion and steam on stage. They also had black "B'z XXV" balloons floating over the audience in the hall which would later explode and bathe the audience in small pink balloons. When Tak broke into the solo part of the song, we were able to enjoy a completely new solo which is equally awesome.
All in all, that was a very stellar performance by B'z right there! The only letdown were some mixing problems on TV Asahi's behalf which led to strange audio on television.