2013 B'z Calendar
Posted on January 2, 2013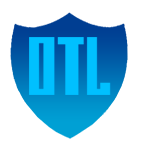 Site News
Just in time for the new year, I have received the new B'z calendar 2013 from B'z Party! As with previous editions of the calendar, there are two versions of it: a monthly one and a weekly one. The monthly one is the larger version which is hung on a wall. I ordered the monthly version just like the past years. But this time, they spiced up the calendar! Compared to the previous edition, the 2013 is much larger in size. Unfortunately, that means it won't fit into my scanner anymore and thus have to resort to taking pictures of it.

The pictures for the 2013 calendar were shot in California during their 2012 North American tour. Also, for the first time, Shane and Barry have joined Tak and Koshi for the photoshoot. The four are on just one picture, though. Look forward to seeing it! I won't tell you which month. 😉
You can now take a look at the picture for January. We are starting out with a very cool picture! Enjoy!