"Real Thing Shakes" Retrospective
Posted on January 8, 2013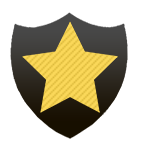 Feature
With this being the 25th anniversary year for B'z, we have decided to run a series of retrospectives throughout the year celebrating the band's achievements and accomplishments. Essentially, we will be providing extensive write-ups on certain B'z albums, singles, tours, and related subjects on a regular basis for the entire year. All articles pertaining to this feature will also be simultaneously archived in the B'z Wiki for posterity.

Today, we're heading back to 1996 to revisit the only physical English single by the band! A pivotal track from the band that has been a karaoke staple in Japan since release: "Real Thing Shakes"!

Should you prefer to read this article in Wiki form, you can do so right here!

Real Thing Shakes
Real Thing Shakes is the twentieth single by B'z, released on May 15, 1996. The single is notable for many reasons, the chief of which being that it remains the only English single B'z has released and is also the band's only one-track single. Upon release, the single was a massive success for the band with sales in excess of 600,000 copies in its first week on shelves. Additionally, the release also set a record for being the first English single by a Japanese artist to sell one million copies and, in doing so, secured the record for thirteen consecutive one-million selling releases. As of 2012, the record remains unbroken.
The release offered other firsts for B'z, with the cover being the first in which the band members were not pictured and also became the only B'z song to date not produced by Tak Matsumoto himself. The producer role instead went to Andy Johns, who had previously served as an engineer to both Led Zeppelin and the Rolling Stones. This was only one of many occasions in which B'z collaborated with Western engineers and musicians. At the time of recording, English renditions of "FUSHIDARA 100%" and "WILD ROAD" were also planned as Johns was quite impressed with the guitar riffs Tak had written. Neither was ever officially released. Footage of the recording process with Johns can be seen on both the 1998 official bootleg and the 2008 official bootleg.
"Real Thing Shakes" has only been collected on a Japanese-released B'z album on one occasion: 1998's fan-selected compilation, B'z The Best "Treasure", where it finished in 10th place. Ten years later in 2008, the song narrowly missed being included on the band's 20th anniversary collection B'z The Best "ULTRA Treasure" when it finished 36th in the voting. In 2002, in order to promote the B'z and Aerosmith appearance at the 2002 FIFA World Cup International Day hosted jointly by Japan and South Korea, B'z released an album exclusively in Korea titled DEVIL that contained "Real Thing Shakes" as well as four other English tracks. The song was again given an international release when it was released in the United States on a compilation chosen by Japanese Boston Red Sox pitcher Daisuke Matsuzaka entitled Music from the Mound.
An original promotional video was shot for the single that mixed live performances of the song with original footage shot specifically for the occasion.
Track listing
All music and guitar by Tak Matsumoto. All vocals and lyrics by Koshi Inaba.
Real Thing Shakes

While it proved an immediate success and remains the only English B'z single, the song was not originally intended to be a single at all. Recording took place in Los Angeles with Andy Johns serving as producer. Once it was determined the song would become a single, Tak intended for two tracks to be coupled together to make up the package. However, upon hearing the impressive quality of the end result, Johns simply stated: "This one song is enough." Koshi's vocals on the song provided a showcase of his vocal ability, with high notes on the song hitting heights previously unheard in earlier B'z songs. The song was first performed live as the opening to B'z LIVE-GYM '96 "Spirit LOOSE", with a performance from the tour having been released on B'z LIVE-GYM Hidden Pleasure ~Typhoon No.20~. "Real Thing Shakes" proved extremely popular with fans—enough so to be included in a number of live setlists to follow, in 1997, 1998, 1999, 2001, 2003, and 2006.
Personnel
B'z
Tak Matsumoto: Guitar, Music Composition, Arrangement
Koshi Inaba: Vocals, Lyric Composition, Arrangement
Drums
Bass
Keyboards
Production