Matsumoto Visits Livejam School Again
Posted on April 14, 2013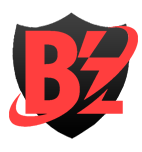 News
In 2011, we reported about a music school for teenagers called Livejam. B'z guitarist and Grammy winner Tak Matsumoto attended one of the sessions to share his experiences as a musician with young aspiring teenage musicians, who want to be rock stars someday. On April 7th, 2013, Tak paid that school another visit to talk about the times when he started playing guitar to his success with B'z. Students gathered in the school's lobby to listen to what Tak had to say. It was a very unique opportunity to see a star up close. Tak is usually seen in large venues such as Tokyo Dome, with over 70,000 people watching him on stage from afar.
Tak also received a range of questions from the students, such as "How do I become a professional?" or "How do I polish my feeling for rhythm?". When he was asked "When you wanted to form a band, where would you look for band members?", he replied "A long time ago, you would look for band members in music magazines and such. But today, when you look for band members on the internet, you won't know what kind of person you are going to meet. And that might be dangerous for middle- and high-school students…". Where should they look for band members, then? He added "I think Livejam is a great opportunity to meet musicians of the same age and form bands in a safe environment".
He also elaborated on that a bit further, saying "Somebody who just started out to play an instrument is able to join a band and start performing. When I first heard about that, I thought 'There's no way that somebody could do that', but when I saw what is done here at Livejam, I was really surprised. It doesn't matter how good you are. It's a system you don't see anywhere else."
Everybody thanked him for the wonderful time they had. They hope that Tak Matsumoto will attend one of their sessions again!
Source: http://livejam.jugem.jp/?eid=200