Famitsu Finds Out How B'z Made It Onto Rocksmith 2014
Posted on June 15, 2013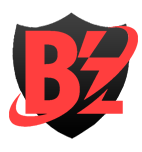 News

Japanese gaming magazine Famitsu has interviewed Rocksmith 2014 Edition's creative director, Paul Cross, to find out more about the reasons why B'z made it onto Rocksmith 2014. Their first question was why B'z was chosen to be included in the game. Paul Cross replied "That's of course because they're one of the greatest bands on the planet!", which leads Famitsu to ask the next question: Have you known about B'z before? Paul had to admit that he had not known about B'z before. He says that one of Rocksmith's Japanese producers introduced him to the band.
With Rocksmith's 2014 edition, Ubisoft aims to have everyone around the world enjoy the game. Therefore, they decided to include songs from all over the world. Moving on, Famitsu wanted to know why "ultra soul" was specifically chosen for the game. Paul explained that he was discussing with Ubisoft's team in Japan which B'z song they would choose for the game. "Of course a popular song is fine, too", Paul says, "but we wanted to find a song that is on par with the songs we have released on the previous Rocksmith."
Finally, the magazine wanted to know if there's a possibility that Japan will get exclusive downloadable content with the latest B'z songs, which Paul denied by stating that if there's going to be downloadable content, it's going to be available world wide. Furthermore, Paul says it's possible that more Japanese artists might be included in the game in the future.
Source: 『Rocksmith 2014 Edition』に堂々B'z参戦。いったいなんで!? 開発者に独占直撃インタビュー!【E3 2013】