Matsumoto First Japanese Artist To Receive Signature Wah Pedal
Posted on August 7, 2013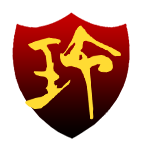 Tak Matsumoto News
On August 1, it has been announced that Dunlop is going to release their first Tak Matsumoto signature wah pedal. The wah pedal called the "Tak Cry Baby" is the first signature wah pedal issued for a Japanese artist. Other notable Dunlop signature artists include Slash, Kirk Hammett and Eddie Van Halen.
The Cry Baby is a very popular among guitarists and is rumored to be the best selling wah pedal of all time. The "Tak Cry Baby" is going to be on sale in September this year at a limited quantity.
You can check out more pictures of the Tak Cry Baby on Moridaira's website.