B'z To Be Featured in Guitar Video Game Rocksmith 2014, Also as Downloadable Content [UPDATED 8/29]
Posted on August 29, 2013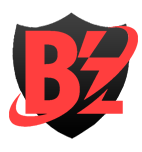 News
[UPDATE 8/29]: CNET Japan is now reporting that three more B'z songs will be available as downloadable content. They are juice, Easy Come, Easy Go!, and girigiri chop.
[UPDATE 7/4]: Famitsu now also reports that Tak Matsumoto's solo work "GO FURTHER" has also been announced to be part of Rocksmith 2014 Edition.
At their press conference yesterday for the E3 video game event, game publisher Ubisoft unveiled the next iteration in their Rocksmith franchise, which allows both prospective and experienced guitarists to learn and hone their skills on the instrument with the guitar of their choice. Among the announcements and demonstrations for the game, Ubisoft announced their first teaser of the tracklisting, and one addition particularly stands out: B'z — Ultra Soul. We presume this will be the English version released on the band's debut English album last summer and performed as one of the staples during their ensuing North American tour. The English version can be purchased on iTunes along with the other four new English tracks here.
B'z are in good company, being joined by other rock heavy-hitters such as Aerosmith, Bob Dylan, and Oasis, with many, many more to come. The original Rocksmith game, available now, was released in 2011 for the Xbox 360 and Playstation 3. The original game allowed users to expand their virtual library via downloadable content, so the opportunity for further B'z action to be featured in the game isn't out of the question just yet.
Rocksmith 2014 Edition ships in October of this year and will be available for PC, Xbox 360, and Playstation 3.