B'z Party Diary Update 12/12
Posted on December 12, 2013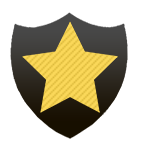 Feature
From now on we will also bring you the latest updates from the B'z PARTY staff. Fanclub staff members regularly post information about the fanclub and B'z. This will also give everybody the chance to understand them if you are a member of B'z PARTY and don't speak Japanese.
This diary in particular reveals the title for the new song played during the show at the EX THEATER ROPPONGI and used as the ending music for the 25th anniversary tour Pleasure 2013 -ENDLESS SUMMER-. The title is "Kimi wo Ki ni Shinai Hi nado".
Title: Speaking of winter…

Christmas illumination is lighting up the city, and once you see the Santa Claus and snowman decorations in front of all the shops, it certainly feels like winter. This year's summer was a very, very long one (for B'z PARTY) and thus, we were not able to feel autumn at all and feel a bit sad about it. But we get to eat very delicious nabe in cold winters! Therefore we want to make up for fall this winter. (…fall is the best time to eat!? lol)

Well, speaking of winter, the annual christmas cards come to mind! They will be sent out momentarily and this year's motive features a wonderful picture of Tak and Koshi that reflects this holiday season. Please look forward to it☆ And one more thing when speaking of winter… the annual B'z calendar!! Have you all already got your pre-orders in? This time we have also taken pre-orders at the venues during the ENDLESS SUMMER tour, and are currently underway to finish our final preparations before sending them out to you. When your B'z Calendar 2014 will be shipped depends on the time you have pre-ordered yours, so you might get the Christmas card at the same time as the calendar. For those that have pre-ordered, please look forward to the B'z Calendar 2014. ♪
And for those that haven't pre-ordered yet, you can still order using the mail-in form contained in fanclub magazine vol. 99 and if you pay by December 15th, the calendar will be shipped before the end of the year. Those who just thought "Oh man, I want a B'z calendar now!" should please hurry. Of course you can also order at the fanclub member exlcusive online store "B'z PARTY the Store". Just click "SHOP" after logging in to B'z PARTY. We hope that we are able to bring the B'z Calendar 2014 to as many people as possible before 2014.☆ Please look forward to it♪ (T)

Bonus
The other day, on November 30th, B'z has rocked the EX THEATER ROPPONGI with their "B'z Special LIVE". Just like we told you during the last staff diary, we have completed our work for fanclub issue no. 100 before the B'z Special LIVE. Therefore, we were not able to put a report regarding the B'z Special LIVE in the upcoming issue and would like to put the setlist information in this staff diary instead! There are a lot of songs that haven't been played in a while as well as the unannounced ending song from the ENDLESS SUMMER tour as well as a cover of a LOUDNESS song. This is a very rare setlist. And since this is a concert after finishing up a long tour, this concert turned out to be a bit different from the usual LIVE-GYM performances, in a more relaxed atmosphere.☆

B'z Special LIVE at EX THEATER ROPPONGI 2013/11/30 ~SET LIST~
1.Kuroi Seishun / 2.F・E・A・R / 3.Yasei no ENERGY / 4.STAY GREEN ~Mijuku na Tabi wa Tomaranai~ / 5. Konya Tsuki no Mieru Oka ni / 6.ONE ON ONE / 7.Yami no Ame / 8.SKIN / 9.Ichibu to Zenbu / 10.ultra soul / 11.Crazy Night(LOUDNESS Cover) / 12.Nagai Ai / 13.Perfect Life / 14.OH! GIRL / 15.Q&A / 16.Kimi wo Ki ni Shinai Hi nado / 17.Shoudou [ENCORE]1.BANZAI / 2.IT'S SHOWTIME!!