TM Network's Naoto Kine Confesses He Couldn't Play Guitar, It Was All Tak Matsumoto
Posted on May 29, 2014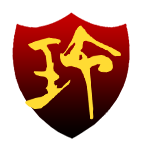 Tak Matsumoto News
On a variety show that aired on Japanese channel MBS last night, TM Network's Naoto Kine confessed that during the first years of the band, he couldn't play guitar at all. TM Network rose to fame with their hit song "GET WILD" which was released in 1987. Kine was originally a keyboardist, but so was Kimuro Tatsuya. At the time of TM Network's major breakthrough, there was no need for two keyboardists in the band, so Kine was told to play guitar for the band instead. Kine hasn't had any experience playing an electric guitar and has only played acoustic guitars so far.
Due to his lack of skill, it wasn't him who was playing guitar for the band, but it was Tak Matsumoto who joined TM Network as a supporting musician before founding B'z with Koshi Inaba in 1988. Kine would just pretend to play guitar during performances, while Matsumoto would provide the actual sound.
"When Tak left TM Network and started his own band, I practiced playing the guitar very hard", he added. Tak Matsumoto used to be Kine's guitar double for 4-5 years before Matsumoto started B'z. Matsumoto even took over Kine's parts during recording.
Source: 木根尚登はエレキギター弾けなかった…B'z松本が影武者だったと告白 (デイリースポーツ) – Yahoo!ニュース