Tak Matsumoto New Horizon Scheduled For September 9th Release?
Posted on June 28, 2014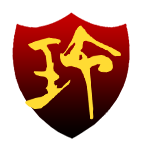 Tak Matsumoto News
As we previously reported, Amazon.com listed Tak Matsumoto's「New Horizon」for a July 8th release in the U.S., however, Amazon.com now lists it slated for a September 9th release. Official confirmation has yet to surface as 335 Records lists the album as "coming soon" on their website. I did some further digging, and also found a possible track list for the U.S. version on CDUniverse.
Light of the Moon should be an English translation of「Tsuki no Akari」, but we are not sure if「Once Upon A Love」is the English title for「Gakuseigai no Kissaten」, or if it's a completely new track exclusive to the U.S. version.
Possible track list for the U.S. release:
01.Take 5
02.New Horizon
03.Feel Like a Woman Tonight
04.Rodeo Blues
05.Island of Peace
06.That's Cool
07.Shattered Glass
08.Light of the Moon
09.Reason To Be…
10.Black Jack
11.Once Upon a Love
12.Rain