Recent Videos
Tag Archives:
International
Posted on August 5, 2017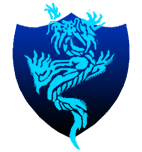 Koshi Inaba News

The international show teased by Stevie Salas back in June has finally been confirmed. On August 26, Koshi Inaba and Salas will play what could be the final date in support of their collaborative album CHUBBY GROOVE with a stop in Shanghai! The showing was favored as the foremost contender for the international show given that INABA/SALAS will already be performing at SUMMER SONIC in Tokyo and Osaka the previous week. The duo will appear alongside Japanese visual kei act Luna Sea and Scottish rock outfit The Fratellis on the Marine Stage in the event's inaugural performances.
This is Koshi's first international performance since B'z LIVE-GYM 2012 -Into Free- wrapped in Los Angeles five years ago. This is not his first time performing outside of Japan in Asia, however: in 2001, B'z performed in both Hong Kong and Taipei. B'z LIVE-GYM in Taipei & Hong Kong 2001 lasted for one date each in both, with the setlist essentially making it an honorary Pleasure LIVE-GYM.