Koshi Working With Barry Sparks' New Band on Riot on Mars
Posted on January 29, 2015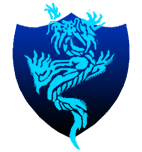 Koshi Inaba News
Mainstay B'z support member and bassist Barry Sparks has recently announced in a news update on his official website, that he founded a new band called "Riot on Mars" with his longtime friend Michael Viscera. Their debut album is called "First Wave" and will be released soon! On the album, Koshi plays the blues harmonica on the track called "Movin' On".
Here's the relevant excerpt from his post:
I am also very happy to have a few special guests as well…Koshi Inaba from B'z plays some awesome blues harmonica on a song called "Movin' On" and I am also very proud to have Dan McCafferty from "Nazareth" singing on our cover of the Nazareth version of "Beggars Day".