Recent Videos
Tag Archives:
Barry Sparks
Posted on January 29, 2015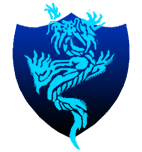 Koshi Inaba News
Mainstay B'z support member and bassist Barry Sparks has recently announced in a news update on his official website, that he founded a new band called "Riot on Mars" with his longtime friend Michael Viscera. Their debut album is called "First Wave" and will be released soon! On the album, Koshi plays the blues harmonica on the track called "Movin' On".
Here's the relevant excerpt from his post:
I am also very happy to have a few special guests as well…Koshi Inaba from B'z plays some awesome blues harmonica on a song called "Movin' On" and I am also very proud to have Dan McCafferty from "Nazareth" singing on our cover of the Nazareth version of "Beggars Day".
Posted on October 6, 2010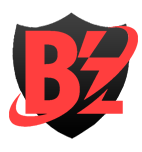 News
We're all excited about Tak and Koshi's current solo projects, but looks like there won't be a break and B'z will be back with a new release soon! Barry Sparks has left a message for B'z fans on his official website.
The message reads as follows:
For you BZ fans, I'm anxiously waiting to begin working on their next project! They have been very busy with their solo albums which are doing very well in Japan. As usual, many thanks go out to the very supportive fans who enable me to do this fun job year after year!
Thanks to a certain someone who posted this and made me aware of it! 🙂
Stay tuned, fans! 😉
Posted on November 22, 2008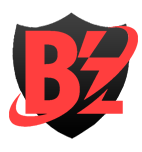 News
As you all remember, Barry Sparks was accompanying B'z on their LIVE-GYM rampage this year. On November 12th, he updated his website and posted a short text about the experiences he made while touring through Japan with B'z. Here's what he wrote:
Hello there, Thanks for checking out my site. Well, its been a very busy year for me, 9 months in Japan with the band B'Z! We played something like 60 shows all over Japan. The tour started with playing in theatres, then we hit all the arenas to support the album "Action" and then onto "Glory days" stadium tour, their 20th anniversary tour! It was an awesome experience. B'Z are such great musicians and a blast to play with and their music is very challenging so my bass chops were put to the test! I am happy to say they whipped me into shape! The shows were all amazing but I must say to end the tour with two shows at Yokohama stadium playing for 75,000 people (74,999 plus my wife) was a highlight for me. […]
Source: http://www.barrysparks.com/