LIVE-GYM 2015 -epic night- Zepp Namba and Zepp DiverCity Setlists!
Posted on June 22, 2015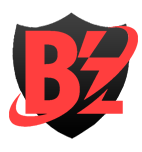 News
The first two shows of the additionally announced shows have come to a close! Expectations were high for said shows, as fans were expecting these shows to potentially turn into a treasure trove for rarely performed songs. Koshi also made clear in an MC, why they added these shows: "There was a huge gap between shows after the Ajinomoto Stadium show, so we called the Zepp venues, and they happened to be free!"
Furthermore, a funny scene played out during the show at Zepp Namba: Tak told the audience to tell somebody if they're feeling unwell. That somebody is going to come rescue them in that case. A fan in the crowd then shouted "Matsumoto-san! Please come rescue me!" to which Tak replied "I'm at work here… (laughs)".
Check out the setlists for both shows below.
[SETLIST SPOILER WARNING] [SETLIST SPOILER WARNING] [SETLIST SPOILER WARNING]

B'z LIVE-GYM 2015 -epic night-
June 18th, 2015 Setlist at Zepp Namba
June 22nd, 2015 Setlist at Zepp DiverCity
01. RED
02. NO EXCUSE
03. YOU & I
04. love me, I love you (Zepp Namba) / Don't Leave Me (Zepp DiverCity)
05. HEAT
06. Amari ni mo
07. Exit To The Sun
08. Black Coffee
09. Classmate
10. Man Of The Match
11. Atsuki Kodou no Hate
12. Blue Sunshine
13. Uchouten
14. ultra soul
15. Swimmer yo!!
16. GO FURTHER (Tak's Solo) ~ BURN -Fumetsu no Face-
17. Las Vegas
18. EPIC DAY
ENCORE
19. Ichibu to Zenbu
20. Ai no Bakudan