Koshi Provides Theme Song "Suiro" To Drama "Godan"
Posted on November 5, 2015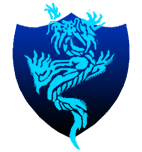 Koshi Inaba News
Koshi Inaba will provide the theme song to the WOWOW drama "Godan" which is set to start airing every Sunday 10PM from November 22nd. The song is called "Suiro" (waterway).
Koshi commented as follows: "I painted the main character of the song as a person who believes in tomorrow and tries to do something with his life, although he regrets his past and is in fear of loss amidst the two views on passing time: flowing time and accumulating time. I'm looking forward to hearing it in the drama."
A 60 second promotion video has been posted on the show's official website, in which the song is audible for about 15 seconds.