B'z SHOWCASE 2015 -Shinagawa Uchouten NIGHT- Setlist
Posted on November 19, 2015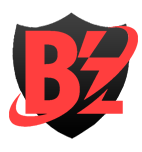 News
The second SHOWCASE performance this year has come to an end, with the band ready to rock and roll at the upcoming TV Asahi Dream Festival this weekend. The show ran for a truncated setlist of only 14 tunes compared to the usual 20. As previously reported, the show was limited to B'z PARTY fanclub members and is confirmed to have been filmed in full. It is possible the SHOWCASE will be included on a future home video—possibly as a bonus paired with B'z LIVE-GYM 2015 -EPIC NIGHT-.
Recent singles「RED」and「Uchouten」opened the show, followed by the 2009 single「Ichibu to Zenbu」and 1992's perennial classic「ZERO」next. B'z then returned with undoubtedly one of their most popular ballads in「Konya Tsuki no Mieru Oka ni」and continued with「Negai」— both of which had not been played since 2013.
The two most surprising inclusions came next:「Naite Naite Nakiyandara」— a ballad from 1997's SURVIVE that has not been played live since 2007, and「hole in my heart」— a B-side to the 1994 single「MOTEL」 that received its very first live performance tonight. This reduces the amount of B'z songs left unperformed to just over sixty.
The band then closed the show with several well-known songs:「Hadashi no Megami」from 1993,「ultra soul」from 2001,「girigiri chop」from 1999, followed by EPIC DAY opener「Las Vegas」and ending with fan-favorite「Ai no Bakudan」as they did during the EPIC NIGHT tour proper.
B'z SHOWCASE 2015 -Shinagawa Uchouten NIGHT- Setlist
★ Denotes a song was also played during EPIC NIGHT
01. RED ★
02. Uchouten ★
03. Ichibu to Zenbu ★
04. ZERO ★
05. Konya Tsuki no Mieru Oka ni
06. Negai
07. Calling
08. Naite Naite Nakiyandara
09. hole in my heart
10. Hadashi no Megami
11. ultra soul ★
12. girigiri chop ★
13. Las Vegas ★
14. Ai no Bakudan ★