Koshi Inaba LIVE 2014 ~en-ball~ Debuts at #1 on Oricon Blu-ray Chart
Posted on November 25, 2015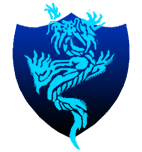 Koshi Inaba News
Koshi Inaba LIVE 2014 ~en-ball~ has premiered at the top of the Blu-ray music charts. This is the third consecutive solo home video of Koshi's to debut at the top of the home video charts, after Koshi Inaba LIVE 2004 ~en~ did so on DVD a decade ago and Koshi Inaba LIVE 2010 ~enII~ more recently. The DVD version of the most recent tour came in at the number 2 spot for both general and music, while the Blu-ray ranked in third in terms of overall Blu-rays.
Koshi's latest release features the full finale to the eponymous tour that took place at the Shinagawa Stellar Ball over the course of ten days. The ~en-ball~ shows employed a special 3D projection technique (seen right) that impressed attendees at each show and is equally impressive on home video.
This week, it was announced that the DVD and Blu-ray editions of Koshi's upcoming single 「Hane」will feature six performances not found on the initial home video release, as the songs performed took place on dates prior to the finale.