Tak Matsumoto New Song Ups and Downs For Ukiyo-e Exhibition
Posted on December 1, 2015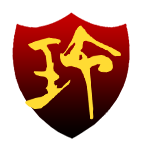 Tak Matsumoto News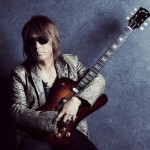 Today it has been revealed that Tak Matsumoto's new song 「Ups and Downs」 will be the image song for an upcoming exhibition at the Bunkamura Museum of Art in Tokyo. The exhibition is called "KUNIYOSHI & KUNISADA – From the Collection of the Museum of Fine Arts, Boston" and will run from March 19, 2016 to June 5, 2016. The exhibition will feature Ukiyo-e by genius Ukiyo-e artists Utagawa Kuniyoshi (1797-1861) and Utagawa Kunisada (1786-1865). The art is sourced from the Museum of Fine Arts in Boston, which is well-known for its collection of Ukiyo-e.
A comment from Tak Matsumoto:
When I received this request, I was already in the middle of recording and had almost gathered all tracks for the new record. "We want to add a rock'ish and fresh aspect to our Ukiyo-e exhibition, which usually attracts old-fashioned art connoisseurs", they said. Their request immediately piqued my interest and I decided to add one last and final track to the record. I felt the Rock'n Roll spirit when I thought about the wild, lively, erotic, and at times very cool style that Kuniyoshi and Kunisada employed. As that happened, I immediately got various inspirations. I finished the track in no time. "Ukiyo" originally means "transient world". All things emerge, and then gradually perish as they change. They are not eternal. The same goes for human emotions: One time you're happy and another time those feelings go away.
How about we value such things and enjoy life more?
Link: Bunkamura Museum of Art