Recent Videos
Tag Archives:
enigma
Posted on August 12, 2016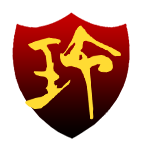 Tak Matsumoto News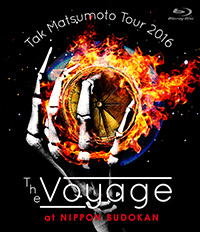 Tak Matsumoto's latest live show 「Tak Matsumoto Tour 2016 -The Voyage-」 has finally been announced as a home video release! The release will feature the final show at the Nippon Budokan on DVD and Blu-ray, and will be out on 28th anniversary of the B'z debut: September 21st, 2016. Bonus content will feature two optional angles to the guitar spectacle for select songs:
Stage View: Stage view allows viewers to experience the whole atmosphere and stage scene while taking in the music.

Close-up View:

 Ever wanted to know how Tak plays his guitar? Well, now you can! Close-up view allows viewers to see Tak's fretwork up close for the entire song.
[SET LIST]
01. Dream Drive
02. enigma (+ STAGE VIEW)
03. Vermillion Palace (+ CLOSE-UP VIEW)
04. Step to Heaven
05. Koi Uta
06. Hana (+ STAGE VIEW & CLOSE-UP VIEW)
07. Theme from Fist of the North Star ~The Road of Lords~ (+ STAGE VIEW & CLOSE-UP VIEW)
08. Theme from ULTRAMAN
09. THE THEME OF B.J. (+ STAGE VIEW)
10. THE WINGS (+ STAGE VIEW & CLOSE-UP VIEW)
11. 99
12. Wanna Go Home
13. Hopes
14. Under The Sun
15. Drifting (+ STAGE VIEW)
16. The Voyage (+ STAGE VIEW)
17. Mystic Journey
18. Ups and Downs (+ STAGE VIEW & CLOSE-UP VIEW)
19. enigma ~epilogue~ (+ STAGE VIEW)
20. RED SUN ~ SACRED FIELD (+ CLOSE-UP VIEW)
21. GO FURTHER (+ CLOSE-UP VIEW)
22. #1090 ~Million Dreams~ (+ CLOSE-UP VIEW)