B'z to Provide Theme Song to Detective Conan Movie 20
Posted on February 25, 2016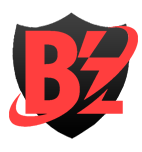 News
[KGVID]https://www.offthelock.com/wp-content/uploads/2016/02/bzconan20thtv.mp4[/KGVID]
Early morning newspapers as well as NTV news show "Oha!4" (see video above) have revealed that B'z will provide the theme song to the 20th Detective Conan movie 「The Darkest Nightmare」, which is scheduled to hit theatres on April 16th, 2016. The medium tempo rock ballad is titled 「Sekai wa Anata no Iro ni Naru」(The world will become your color) and B'z is quoted as saying "This movie focuses a lot on the darker parts of Conan's story and thus we made the theme song with a different feeling.". Series creator Gosho Aoyama further commented: "The movie is pitch-black and it depends on you what color your feelings are after you've seen the movie".
Furthermore, Tak Matsumoto will play the guitar part of the Detective Conan main theme in the movie. This marks the first time an artist gets to play the guitar part of the main theme.
A CD release for「Sekai wa Anata no Iro ni Naru」has yet to be announced. A full trailer featuring the movie's theme song has also been revealed today. You can check it out below.